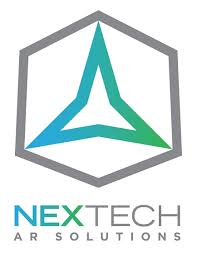 3D/AR ads to transform $240 billion dollar global ad industry
NEW YORK and TORONTO, Feb 04, 2020– NexTech AR Solutions (the "Company" or "NexTech") (otcqb:NEXCF) (NTAR)(N29) NexTech AR Solutions, the industry leader in augmented reality, is pleased to announce that it launched it's 3D/AR Ad Network which it believes can drive substantial revenue growth in 2020.
What makes 3D ads a game changer for the $240 billion online ad market is dramatically improved performance metrics. In recent testing, 3D ads outperformed traditional static ads dramatically – showing a 633% increase in sign-up conversions and a 376% increase in click-through rates (Sketchfab reference).
CLICK HERE FOR 3D AD DEMO VIDEO
Evan Gappelberg, CEO of NexTech AR, comments, "With our 3D/AR ad network, NexTech is the first AR company to offer an end-to-end solution for both advertisers and brands. NexTech's end-to-end solution includes the creation of 3-D assets, online 3D/AR display ads, WebAR 3-D product views, and education and training, ultimately leading to a major uptick in ROI, all in a frictionless and seamless 3-D virtual environment." He continues, "We believe NexTech's first mover advantage in 3D ads, can help us capture market share in the $240 billion online advertising market –
…
Read the rest