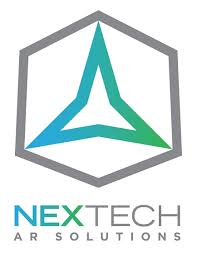 Investment Concept
NexTech AR Solutions (OTC: NEXCF) Current Price: $1.06 (November 6, 2019) Upside Potential Target: $5.00 – 12 months
NexTech AR Solutions Corp. (OTC: NEXCF) is an emerging leader in the rapidly growing Augmented Reality (AR) technologies space, estimated to hit $120 billion by 2022, according to Statista. AR is acknowledged by tech experts, as the "the next big wave / mega-trend" in technology – which will impact our world much as the advent of the internet, or smart phones over recent years – becoming especially pervasive in e-commerce and advertising.
NEXCF's technology platform – ARitize – helps companies create 3D, immersive experiences for e-commerce, education, entertainment, and online advertising. Each of these four business segments, addresses multi-billion dollar market opportunities. Success in just one of these business segments, could potentially give NEXCF a billion dollar+ market valuation – potentially $16/share (based on 65 million shares outstanding).
UPSIDE POTENTIAL: $5.00 within next 12 months.
NEXCF has reached a key inflection point and is now at the threshold of explosive growth.
Significantly, we believe the AR space will be emerging as a dominant investment theme over the next 12 months, as companies like Google and Facebook launch new applications, and … Read the rest